Mary Is An Example For All To Follow
Mary, of all the different characters in the Christmas story, is worth a second look. We don't know much about many of the characters in the story. We know more about Mary than most but it's remarkable that we don't know more.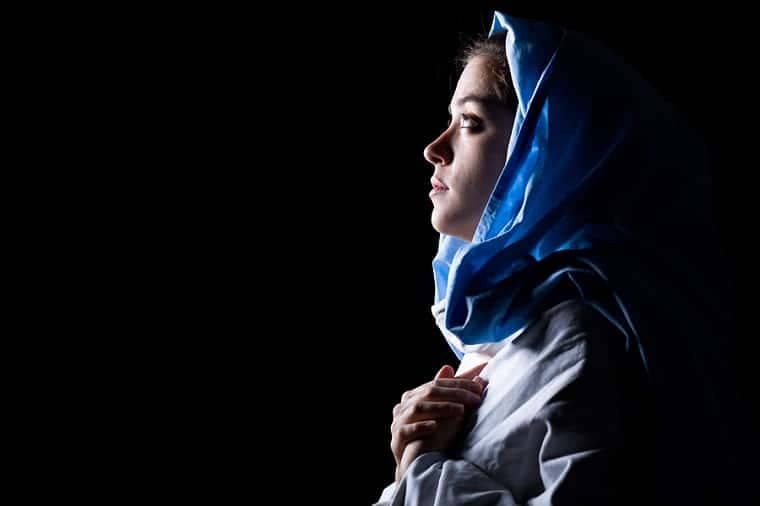 Nine Events Where Mary Is Mentioned In The Bible
There are several different people named Mary mentioned in the Bible. Here are nine different events where Mary, Jesus' mother is mentioned.
The annunciation when the angel Gabriel told her she would be the mother of Jesus Luke 1:28.

Her visit with Elizabeth her relative Luke 1:41-43.

At Jesus' birth, including the visit of the shepherds and Jesus' dedication at the Temple Luke 2:1-21.

The visit of the wise men, going to Egypt then Nazareth Matthew 2.

The Passover when Jesus was left behind in Jerusalem at the Temple Luke 2:46-49.

At the wedding in Cana John 2:3-10.

When she came with Jesus' brothers to find Jesus during his ministry Matthew 12:46.

At Jesus' death on the cross John 19:25-27.

With the disciples In the upper room after Jesus' ascension Acts 1:13-14.
In our last post we talked about Mary being favored by God. She was chosen because of God's grace to her. She was just a teenager, yet even at that age she was a remarkable woman of character. It's rare that one sees such character in one so young. We see this from just one year of her life. From the time of the annunciation by Gabriel to shortly after Jesus' birth we see four characteristics we would all do well to emulate.
She was thoughtful Luke 1:29; 2:19, 51. She was not impetuous. She was a thinker, wondering, pondering, and reflecting on all that happened to her. It's easy to imagine her calm through all of this.
She was obedient Luke 1:38. She could have said "No" to God. Many have. She likely understood many of the implications of her obedience and obeyed anyway.
She was worshipful Luke 1:46. This came from a humble heart. She saw herself as the servant of the Lord Luke 1:38. She gave all the glory for being chosen to God. She knew she would be unique among all women who ever lived. Yet her perspective was to praise God.
She was faithful Luke 2:22-51 She and Joseph followed the Law in Jesus' dedication and their regular visits to Jerusalem for the Passover Luke 2:46-49.
Oh that today we might all be as thoughtful, obedient, worshipful and faithful as that teenage girl who became the mother of our Lord!