Getting Bible Promises Wrong
One of the most significant technological advances in my lifetime is the personal GPS. Over the years I've gotten lost my fair share of times trying to follow a map or directions someone gave me. Before the GPS I would have told you good directions were the most important key to getting to the destination. When I got lost it was most often because the directions were either vague or wrong.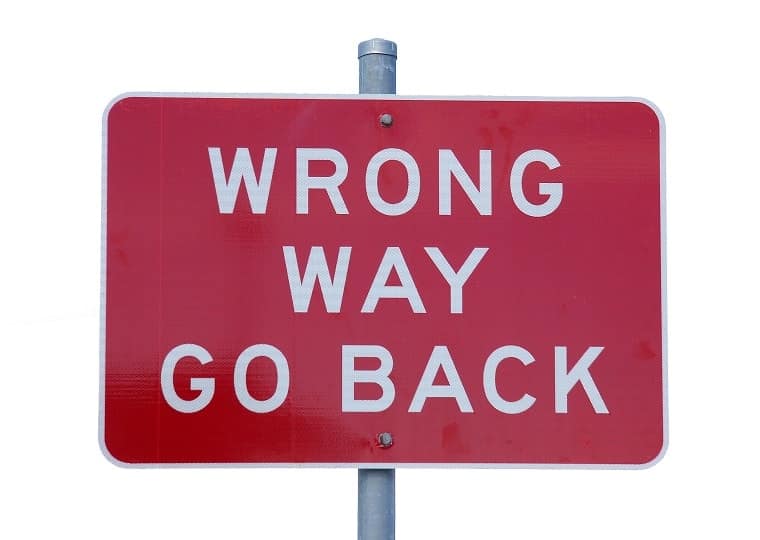 As Christians we're all on the lookout for directions to help us on our spiritual journey. One thing many find helpful and encouraging is Bible promises. They're particularly helpful when we're struggling and need to see some light at the end of the tunnel. The right promise can guide us through hard times.
[Tweet "Bible promises can strengthen, encourage and guide you"]
Unfortunately many people unknowingly take a wrong approach regarding Bible promises. They are following the wrong directions. Here are four things many people get wrong about Bible promises.
4 Things People Get Wrong About Bible Promises
Thinking all Bible promises are for you. God promised Abraham to make Him into a great nation Genesis 12:2. No matter how you try to spiritualize it, that promise does not apply to anyone other than Abraham (and Isaac and Jacob to whom God repeated it).
Bible promises are not like a genie in a bottle. Don't think because you read that after Solomon asked for wisdom God promised him riches and honor 1 Kings 3:12-13 that God is promising riches and honor to anyone asking for wisdom. Even praying "in Jesus name" isn't a blanket promise you'll get anything you ask by just saying those words John 14-13-14.
Not realizing many Bible promises have contingencies. God's promise to Abraham was contingent upon his obedience Genesis 12:1-3. There are many Bible promises people claim that don't come true because people don't understand God expects whole-hearted obedience as part of the promise.
God's timing isn't your timing. Even if you correctly understand a Bible promise and claim it and wholeheartedly obey God, it doesn't mean you will get what you expect when you think it should come. God isn't obliged to act based upon how you understand the Bible promise Isaiah 55:8.
[Tweet "Misunderstanding God's promises can hurt your faith"]
If you mistakenly claim a promise that isn't yours and then it doesn't come true it might hurt your faith.
3 Steps to Understanding if a Bible Promise is for You
Are the words of the promise specific or general? Everyone – Matthew 11:28. Only King Solomon – 1 Kings 3:10-14
Is the context of the promise specific or general? God to Joshua – Joshua 1:3, God to Christians – Hebrews 13:5-6
Is the promise repeated? God to only Abraham, Isaac and Jacob – Genesis 12:1-3, God to everyone – Psalm 119:105, Proverbs 3:5-6, James 1:5-6.
In tomorrow's post I'll give you tips on how to find a Bible promise for you and your situation.
I'd love to hear from you. Please leave a comment or question below.