The Father Blessed You By Choosing You
One of the simplest joys in life is to be chosen. From our earliest days in school we were thrilled when our teacher chose us. It didn't matter why. As soon as she said she needed a volunteer all hands were up. Remember lining up in gym class or out at play when teams were chosen? It was a thrill to be picked early and a bummer to be picked last! We like being chosen because it says we're of value to the one choosing us.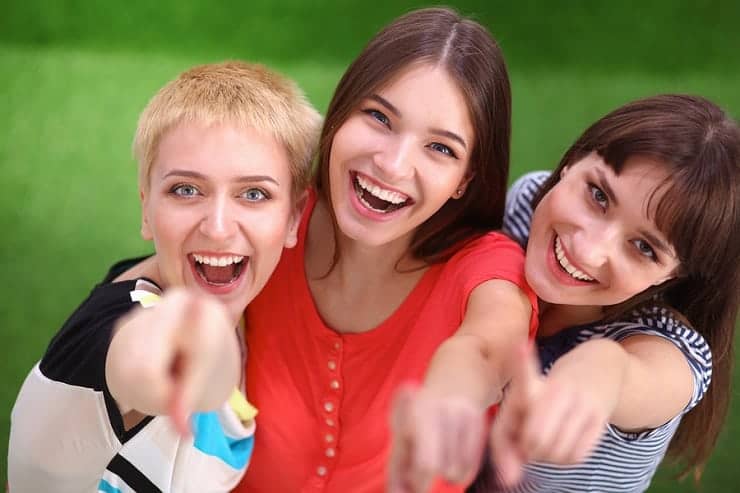 Although our ultimate sense of worth has nothing to do with when we were chosen for the dodgeball team, it still affected us. That's why it is so utterly wonderful that God the Father chose you. Ephesians 1:3-4 says,
3 Blessed be the God and Father of our Lord Jesus Christ, who has blessed us in Christ with every spiritual blessing in the heavenly places, 4 even as he chose us in him before the foundation of the world, that we should be holy and blameless before him in love.
In Ephesians 1:3-14 we're told about several different ways the Father blessed us. The blessing I want to talk about today is that the Father chose us.
Before I do, let me take a brief detour. There are some people who get all worked up about the doctrines of "election" and "free will." Those are legitimate issues to discuss but that's not our concern today. Whatever your view of those issues, no one can deny what this verse says. The Father chose you! Let's dig deeper into the wonderful implications of that!
5 Implications of Being Chosen By The Father
It was a free choice. He didn't choose you because there was no one else left. He decided you're important to Him.
Your selection is tied to being "in Christ." The Father knew sin would separate everyone from Him. Because of sin you need the righteousness of Christ to become a part of God's family. The Father's choice of you and me is tied to our believing in Jesus as our Savior.
You were chosen before the creation of the world. The Father has been thinking about you for a long time!
He chose you to be holy and blameless. You and I are in need of some "fixing up" before that happens but it will! He fully intends for us to be perfect before Him one day.
He chose you because He loves you. Jeremiah 31:3 says we are loved with an everlasting love! How cool is that! By the way, He loved you when you were a sinner Romans 5:8 so He still loves you when you sin now.
Here's the bottom line. Even though it's hard to understand how the Father could choose us and love us, He did and He does.
[Tweet "By choosing you the Father said, "You are of incredible worth to Me!"]
Here are three things to think about as you go through the day today.
Smile and feel great about being important to God the Father, because you are.
Worship the Father for His love and choosing you.
Walk in a manner worthy of one who is chosen by God.
I'd love to hear from you. Please leave a comment or question below.