The Father's Loving Plan
A plan is great but a loving plan is better! God the Father has a loving plan for you.
When people talk about making plans the word "loving" usually isn't attached. Perhaps right now you're planning a trip. Even if the plans are to be with loved ones we normally just make "plans". That's what makes the idea that God has a loving plan so special.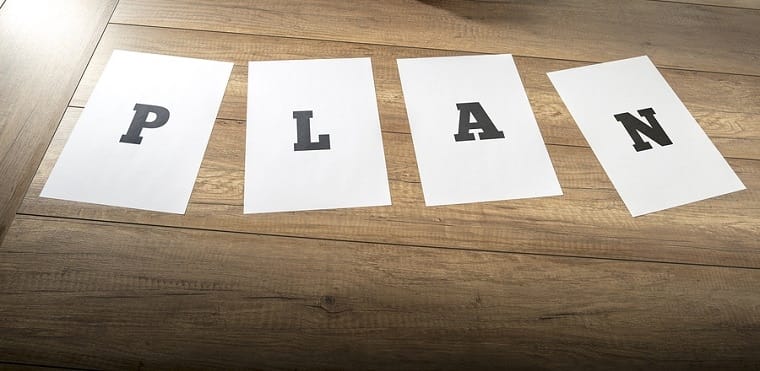 We find a description of God's loving plan in Ephesians 1:5.
In love He predestined and lovingly planned for us to be adopted to Himself as [His own] children through Jesus Christ, in accordance with the kind intention and good pleasure of His will— Amplified Bible
6 Elements of God's Loving Plan for You
God the Father lovingly planned to adopt you. What is it that makes this a loving plan?
The Father chose you. The word predestined means to choose in advance. Ephesians 1:4 says He chose you before the world was created! Remember how great it felt as a kid to be picked for the best team? That happened. The Father picked you but not for His team, for His family.
The Father chose to adopt you to Himself. The Father wants to be your Father. It wasn't like everyone else was chosen and you were the last one left and ended up on His team. No, the Father wanted you as His child.
The Father chose to adopt you in love. When you choose someone for a sports team you choose based upon ability. That wasn't what happened here. The Father didn't choose you because of what you had done or would do. The criteria the Father used in choosing you was love. The Father's love for you motivated Him.
The Father and His Son Jesus worked out the payment for the adoption. There was a debt that had to be paid but you couldn't pay it. The Son paid your debt for you because you couldn't pay it yourself.
The Father lovingly adopted you because He's that kind of Dad. He likes doing things that benefit others. It gives Him pleasure.
The Father officially, lovingly adopted you when you believed Jesus paid your debt for you. Yes, you had something to do with it. Your faith in Jesus sealed the deal.
Now we can understand when John says,
See what an incredible quality of love the Father has shown to us, that we would [be permitted to] be named and called and counted the children of God! And so we are! 1 John 3:1
God the Father's loving plan for you was to adopt you as His child. You have a very special Dad. I know, because He's my Dad, too.
What do you think? I'd love to hear from you so please leave me a comment or question below.