Bad Choices and How To Break The Cycle of Sin
A few weeks ago I was sitting at an outdoor restaurant with my son and his girlfriend when we noticed a guy trying to push his car out of the street. My son and I ran over and helped him push his car through the intersection. We expected him to pull over to the side but he didn't. "Keep pushing!" he yelled. I was amused by his bravado and yelled, "How far?" "To a gas station!" he yelled. I looked up and there weren't any gas stations in sight. At the end of a long block we pushed him into a parking lot. Exhausted but smiling we walked back to the restaurant. I couldn't help thinking to myself, "That was a really bad choice!"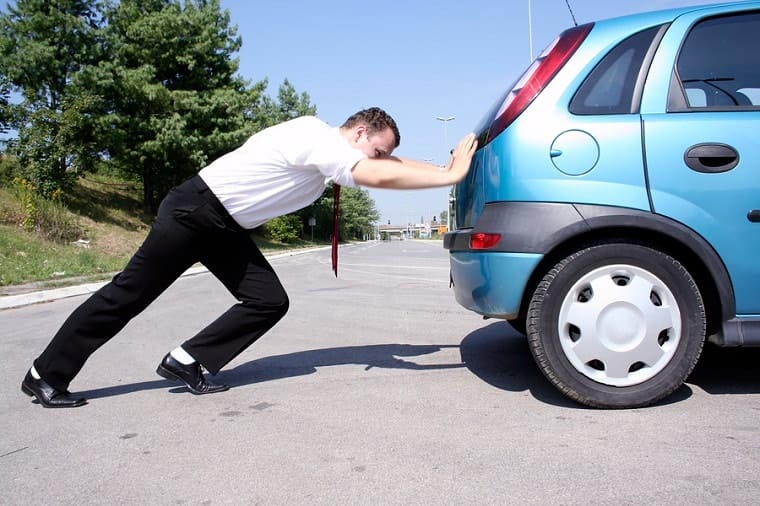 How about you, have you made any bad choices lately? We all do. Whether it was trying the chocolate covered deep fried cheese curds on a stick at the fair or starting a game of peek-a-boo with a two year old on a four hour flight, we all make them. Some are harmless, many are not.
Many are plagued with repeatedly doing things you know are wrong, that you purposed not to do. This includes things like getting angry, giving in to improper sexual desires, gossiping, not controlling your appetites and even being lazy.
If you know the Lord there's good news. You don't have to keep making these bad choices. Let's understand why we repeat them.
5 Reasons Why We Repeat Bad Choices
They're habits Proverbs 26:11, 2Peter 2:22. We have practiced the ungodly responses so many times they've become second nature. We have to break the habits.
They're easy to do. Matthew 7:13-14, Acts 14:22 Jesus says the way is broad that leads to destruction. It requires no self-control to sin. Pain and guilt follow, but it is the easiest path.
We're pressured to do them. Are your friends, family and coworkers a godly influence or the opposite? Peer pressure is intense. Proverbs 1:10-19, 4:1-11, 1 Corinthians 15:33
We're influenced to do them. Our spiritual enemies lead us to think we're already defeated so we might as well just keep sinning Romans 6:15-19. Our minds can actually become hostile towards God! Romans 8:5-8
We haven't learned that walking with God is so much better than anything the world, the flesh or Satan has to offer. Hebrews 11:24-26
How to Break the Cycle of Bad Choices
To break the cycle of sin we need to begin with a proper view of God. When you look inside and see your failures it's easy to lose hope. You don't have the ability to overcome sin within you. You have a choice. Instead look to your Father in heaven. Think about how great, holy and wonderful God is. Think about Him until you are filled with a proper sense of respect and awe. The Bible calls that attitude the "fear" of God. That "fear of the Lord is the beginning of knowledge" Proverbs 1:7. Then imagine Him walking through your choice with you. That knowledge is the first step to breaking the cycle of sin. You aren't alone.
What have you learned that has helped you break unhealthy habits that could help others? Please leave a comment or question below.