Trials Don't Have To Be Obstacles To Joy
One of the things I had to get used to when I traveled to India was cold showers. It isn't that India doesn't have hot water, it's just that we didn't have it everywhere we stayed. It wasn't something I liked but quickly got used to doing. I didn't have a choice, if I wanted to take a shower. Taking a cold shower was a trial. It was an uncomfortable, negative experience that I wish I could have done without.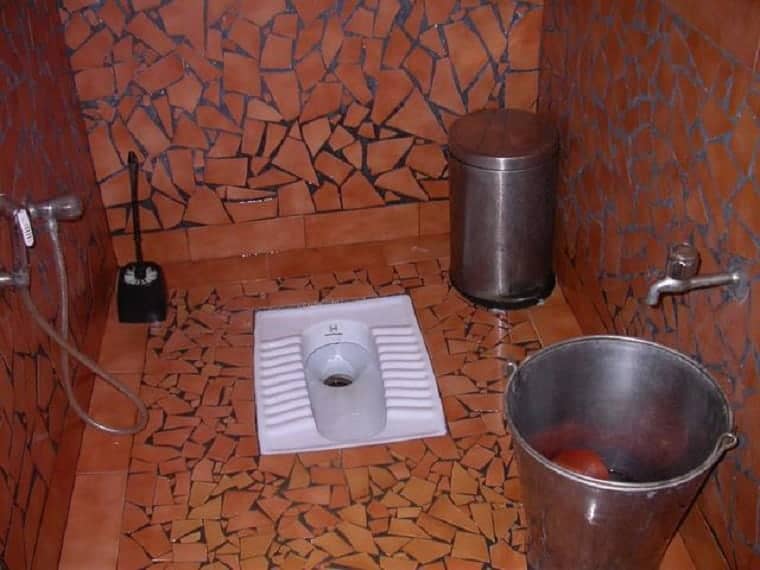 How surprised do you think I was last month when I happened upon an article entitled "Benefits of Cold Showers: 7 Reasons Why Taking Cool Showers Is Good For Your Health." Perhaps you've read the article or one like it and knew the benefits. I hadn't and was genuinely surprised. Each time I was taking a cold shower in India I was doing something that was really good for me. But I didn't know it. This, too, is just like a trial. It was for my good.
Trials are one of the most misunderstood aspects of the Christian life. It's easy to prove this. Do you understand James 1:2?
Count it all joy, my brothers, when you meet trials of various kinds.
Raise your hand if this is one of your least favorite verses in the Bible. We read this verse and we say "Yuk! How can I count it joy when I'm sick? You want me to be joyful that I broke my phone and can't afford to buy a new one? Who has joy when their child is far from God? What part of losing your house to foreclosure is joyful?"
I get it and I've been there, too. This is one of those times when we have to ask ourselves if we really believe God's Word? If we do then this verse is true. We need to align ourselves with God's Word and not try to align God's Word to fit our lives.
When most Christians experience a trial their joy disappears in the blink of an eye. Trials are so misunderstood that many think they're spiritual attacks. But they aren't. They're negative events God allows in our lives to make us stronger. The next two verses in James say,
"for you know that the testing of your faith produces steadfastness. And let steadfastness have its full effect, that you may be perfect and complete, lacking in nothing" James 1:3-4
Trials are within God's control.

Trials are a test of our faith.

Trials make us stronger.

Trials take us to full maturity in Christ.
[Tweet "We don't choose trials but we do choose how we go through them."]
Trials happen to us. They don't control us. We cannot choose if a trial occurs but we can choose how we feel about the trial. Here's how.
Decide once and for all trials are not the enemy.

Remember God allows trials and they will test your faith.

Realize if you trust God through it you'll be stronger in your faith.

Choose either to be joyful or miserable through the trial. You're still going to go through it.
[Tweet "We're either joyful or miserable through trials. It's our choice."]
You will have trials today. Right now choose joy and be ready!
Do you have a question or comment? I'd love to hear from you.