God the Father is Actually The Father of Every Family
Modern DNA and gene research has provided the world with some fascinating information about family backgrounds. One interesting and debated hypothesis from gene research is that it's possible 1 in 200 men alive today are direct descendants of Genghis Khan. The linked article gives the reason why some think it's possible. It is interesting but speculative.
Let's think about our family backgrounds in a different way. Rather than genetically I'd like for us to think about the nature of families, how families came into existence. The family unit is part of the human race and other animal species, too. Basically a family is made up of parents and kids. You can add a lot to it but that definition will suffice.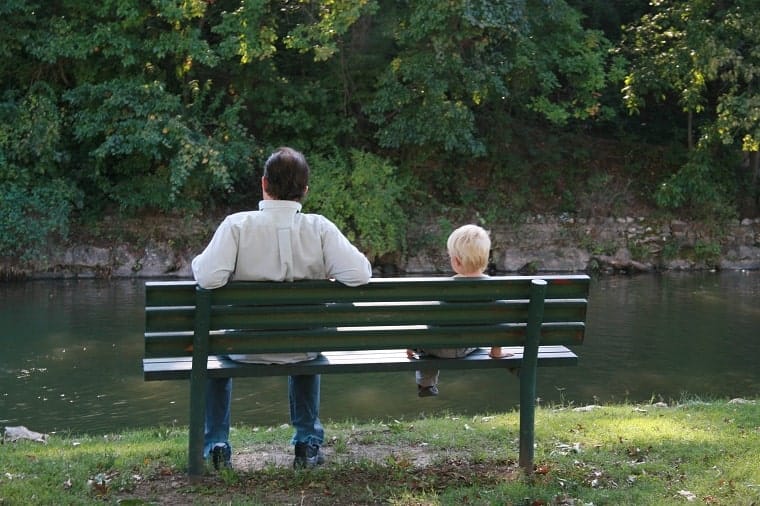 In the Bible we're told there are three persons in the Trinity, the Father, the Son and the Spirit. That sure sounds like a family. However, some people wonder if the Trinity was always a family or if God just decided to present himself to humans as a father because we understand that concept and would therefore be able to relate better. Let's see what the Bible says. Consider these verses.
For this reason I kneel before the Father, from whom every family in heaven and on earth derives its name. Ephesians 3:14-15 ESV
To understand these verses we need to know how the Bible uses the term name. Sometimes name refers to what you call a person, such as John or Paul. In the verse above the term name is used differently. It refers to character and reputation. It's like when someone says, "He really made a name for himself." Name isn't just what you call him but what he is known for.
In this passage we're told every family that exists is known for the form and character it gets from the heavenly family. God the Father is everyone's ultimate and intended Father. The family of the Trinity came first and every other family is based upon that family model.
[Tweet "All families are based upon the model of the Father, Son and Spirit as a family"]
4 Implications of The Father Being Everyone's Intended Father
Set the Father apart in your thinking. Don't confuse the Father with the Son or the Spirit. Pay attention to scriptural distinctions.
Relate to the Father as your father. Jesus did. This is a problem for people who had poor relationships with their earthly father. If that is you, this will be hard but worth doing.
Pray to the Father. This is sometimes hard for those who had an absent, inconsistent or lousy dad. It's so much easier to talk to Jesus than someone who reminds you of your dad. Follow what Jesus said and did.
Understand the Father loves and accepts you. This is most important of all. It took me a long time to get here and it may take you a while, too. Understanding this will change your life. Read this post if you need help with this point.
[Tweet "Knowing that the Father loves and delights in you will change your life"]
How has your life changed since you came to know the Father as your father? Please leave a comment or question below.