God Wants You To Find Strength to Face Life's Challenges
In my lifetime I've witnessed major changes in how people think about health and exercise. In the 1960's someone figured out jogging was good for you and it became popular. In high school the only people who lifted weights were athletes. Now health clubs with sophisticated machines to help you lift weights safely are everywhere. Someone figured out muscle strength is important to good health.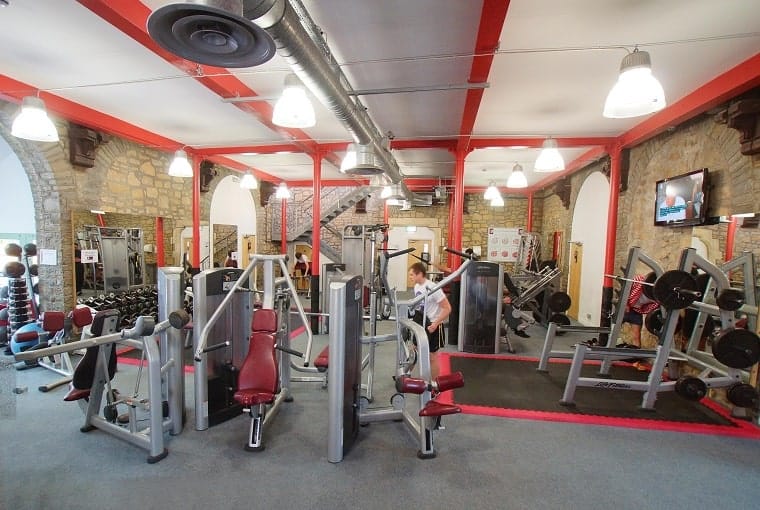 There is another kind of strength that's important to our health, our emotional and spiritual strength. We all get worn down at times and need to be recharged. Where do you go to find strength, to build up your emotional and spiritual strength?
There's a verse you may know that addresses this. However, many people don't know the back-story for it. The last part of Nehemiah 8:10 says
. . . for the the joy of the Lord is your strength.
This is a really cool statement isn't it? And we resonate with it. When we're filled with joy it is easy to face hardship.
But where does joy come from? We all know that you can't just sit in your favorite chair and conjure up joy in your heart, especially if you're running on empty. Let's look at where it came from for the people that Ezra was talking to in this verse.
Historically it was a difficult time. Jerusalem had been destroyed and most of the people in Israel taken into exile. Some returned and were rebuilding the Temple and the city walls. Many people gave up on following God. Ezra did something no one expected. He called everyone, young and old, to gather early in the morning. When they were all gathered standing together he read to them from the Law. All morning.
It had a dramatic effect. The people heard God's Word and understood they weren't obeying it. They began to weep.
But that wasn't what Ezra wanted! He told them not to weep! He didn't bring them there to think about their sin, but about how holy and gracious and great God is. They were blessed and forgiven and needed to focus on that. That's where they would find strength. They were to spend the day feasting! And they did, "because they had understood the words that were declared to them." Nehemiah 8:12
Their joy came from first understanding their plight and then understanding how God's grace met them in their plight.
Think about your life. No matter how hard it is, you already have God's blessings. If you can't see God's blessings right now, sit down and read the Word until you do. Even if it takes hours!
4 Steps to Find Strength
Read God's Word.
See from God's Word how He's been personally gracious in dealing with you.
Meditate upon His grace  and you'll have His joy.
The joy of the Lord will give you strength.
God's Word is where you'll find strength. That isn't where most people look for it. But you will find strength there!
How have you learned to find strength from God's Word?  Share a comment or question below.