To Fear God Doesn't Mean To Be Afraid Of Him
Toward the end of the Old Testament God raised up a man named Nehemiah to lead in the rebuilding of the walls of Jerusalem. He was a Jewish exile living in Persia. One day he heard news from his brother and other Jews who had recently returned from Judah that the walls of the city were broken down and the gates burned. Nehemiah 1:1-3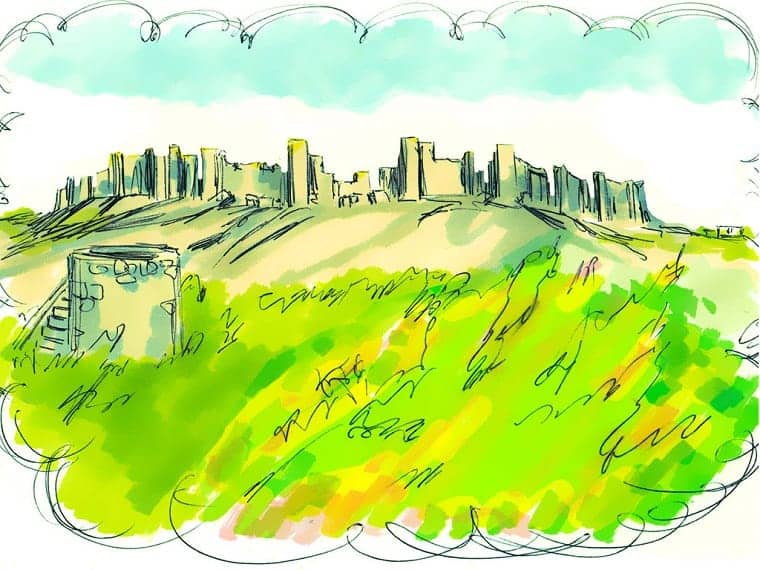 This news upset him so much that he wept and fasted and prayed for days that God would forgive the sins of the people of Israel that led to this disaster and restore them to His favor. Not long after this, his prayers led to an opportunity to speak to the king about his concerns. He served as the cupbearer of the king, a trusted position, and God gave him favor so that the king authorized him to go to Judah as governor and rebuild the city walls.
It was a difficult job with constant opposition from some living in the land who weren't Jews. He was resolute and didn't give in to his enemies. He was also an excellent leader. One quality that distinguished his leadership was generosity. Previous governors had taken advantage of the people and enriched themselves. Nehemiah didn't do that and allowed the people to keep more of what belonged to them.  They finished the rebuilding of the walls in 52 days Nehemiah 6:15. There are three times in this story that the fear of God is mentioned. Let's look at them.
3 Times The Fear Of God Is Mentioned Nehemiah
The fear of God prompted him to pray Nehemiah 1:11. He held God in high regard. He delighted in his reverence and confidence in the Lord. His high view of God motivated him to pray that God would restore the Jews, God's people, and Jerusalem their capital.
The fear of God prompted people to stop bad behavior Nehemiah 5:9. Some Jews were improperly charging their countrymen interest. Nehemiah suggested they reconsider their actions in light of the fear of God. It was a proper view of God's values and the expectation of God's displeasure with their actions that led them to stop.
The fear of God prompted Nehemiah to be generous Nehemiah 5:15. His reverence for God and for the noble task he was called to lead caused him to do what he could to benefit others.
[Tweet "The fear of God is reverence, respect and understanding of God."]
The fear of God is an attitude we all need every day. It will prompt us to pray, to change things in our lives that aren't right and that will motivate us to do beneficial things for others.
[Tweet "A proper fear of God motivates us to do good."]
May we all grow in the knowledge of God to fear Him and that the fear of God changes our lives.
Please leave a comment or question below.