The Flesh, World And Satan Attack Us In Similar Ways
The first step in learning how to defend ourselves from our three spiritual enemies is to understand how they attack us. Although they use a similar method, their attacks are different. Fortunately the Bible distinguishes their attacks for us. This enables us to learn how to use the right defense for each enemy. If we don't see the differences, we won't know which defense to use.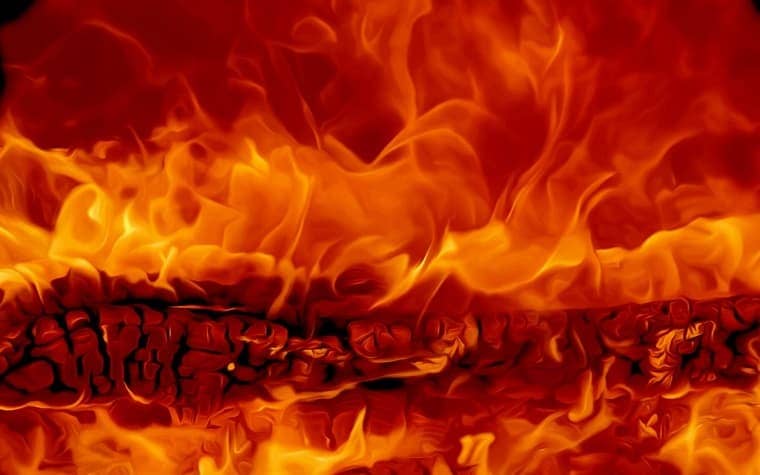 Let me illustrate what I mean. Let's say you have a fire in your house. How do you put it out? It depends upon what kind of fire it is. There are different kinds of fires. A fire can be solids like wood or liquids like grease or oil or it could be an electrical fire. You can use water to put out a wood fire but not the other two. You can use foam for a liquid fire but not on an electrical fire. You could use a CO2 extinguisher for the electrical fire but not for wood! They make fire extinguishers that can put out multiple kinds of fires but there is not one extinguisher that will put out every kind of fire.
Our Enemies All Use Evil Desires To Attack Us
Our enemies use a common tactic when attacking us. They all attack us with evil desires. However the way they use evil desires and the types of evil desires are different.
Consider these three verses.
But I say, walk by the Spirit, and you will not gratify the desires of the flesh. Galatians 5:16
And the world is passing away along with its desires, but whoever does the will of God abides forever. 1 John 2:17
You are of your father the devil, and your will is to do your father's desires. John 8:44
The flesh, the world and Satan all have evil desires according to these verses. In order to have victory over our enemies we have to learn to recognize when attacked by evil desires and where they come from.
[Tweet "The flesh, the world and Satan all attack us with evil desires. "]
In the Bible, just like in life, desires can be good or evil. You can have a desire for water to drink, which is a good desire. Or you can have a desire to get drunk, which is an evil desire.
A desire is evil if it's for something bad or if it comes from one of our three enemies.
When someone says "lust" or "evil desires" the most common thought is they come from the flesh. That's true but the verses above, as well as others, tell us all three enemies attack us with evil desires.
Can you recognize when you are attacked with an evil desire? Do you know what the different evil desires are? Do you know what to do when attacked by an evil desire? We're going to explore this and more in the next few posts.