Identifying The Armor Of God
Anyone who has been going to church for more than a couple of years has probably heard a message on the armor of God. It's common for preachers to go into a detailed description of the various pieces of the Roman armor. It really is fascinating. However, the Roman armor has nothing to do with the armor of God other than being a helpful way to remember it.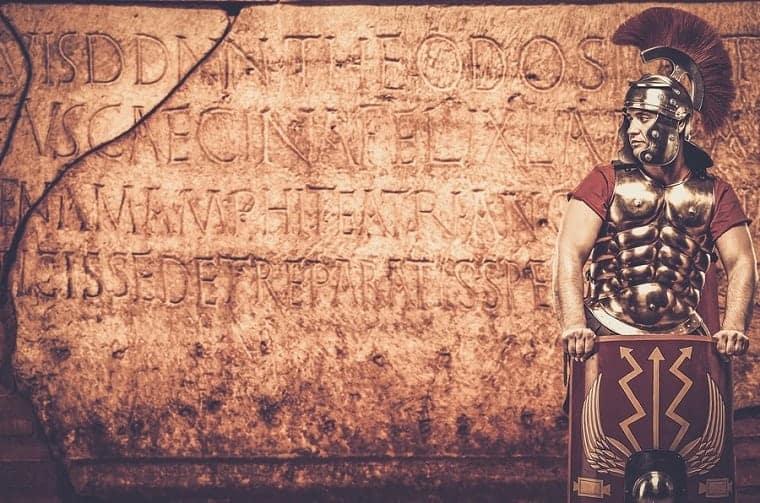 The armor of God is found in Ephesians 6:14-17. The six pieces of armor are underlined.
Stand therefore, having fastened on the belt of truth, and having put on the breastplate of righteousness, and, as shoes for your feet, having put on the readiness given by the gospel of peace. In all circumstances take up the shield of faith, with which you can extinguish all the flaming darts of the evil one; and take the helmet of salvation, and the sword of the Spirit, which is the word of God.
The armor is a set of mental concepts, principles, values, attitudes and perspectives. Let's define each piece.
Definitions of the Armor of God
truth: reality, what has happened, what is known.
righteousness: thinking and doing what is right in God's eyes.
readiness: being mentally, emotionally, spiritually ready, prepared to do something for God.
faith: godly conviction and determination in the face of uncertainty and the unknown.
salvation: knowing you are saved, not alone, of worth to God, delivered from the penalty and power of sin.
word of God: the sayings of God, what God's word says about my thoughts, feeling, situation.
The Armor Of God Protects Us From Attacking Thoughts
Since the armor is mental, that tells us that the attacks it's designed to protect us from are mental. That makes sense since Paul tells us that we aren't wrestling against flesh and blood but against spirit beings Ephesians 6:12.
You might wonder how it is a spirit being can put thoughts in your mind. Frankly I wonder, too. God hasn't told us how it happens, just that it happens. In case you're skeptical that this is possible consider these two verses:
Then Satan stood against Israel and incited David to number Israel. 1 Chronicles 21:1

But Peter said, "Ananias, why has Satan filled your heart to lie to the Holy Spirit and to keep back for yourself part of the proceeds of the land? Acts 5:3
In these verses we're told Satan was responsible for putting a thought in David's mind and in Ananias and Sapphira's minds to do something they shouldn't do.
[Tweet "The armor of God is to protect us from the attacking thoughts of Satan and his followers."]
Every evil thought is not satanic. In tomorrow's post we're going to see how the armor of God helps us to identify the attacking thoughts of the enemy. [Hint: it's thoughts that are the opposite of the armor!]
Do you have a question or comment? I'd love to hear from you. Please leave it below.