Confidence in the Christian Life
In March I went to Guatemala. I love to travel and especially enjoy exploring places I've never been. I was disappointed to learn Guatemala is not safe for tourists. I was not free to wander about on my own. There was one exception. We were staying in a gated community. Our host told us we were free to walk around as long as we remained inside the gates. He was confident we would have no trouble there. I did walk around and was confident I was safe.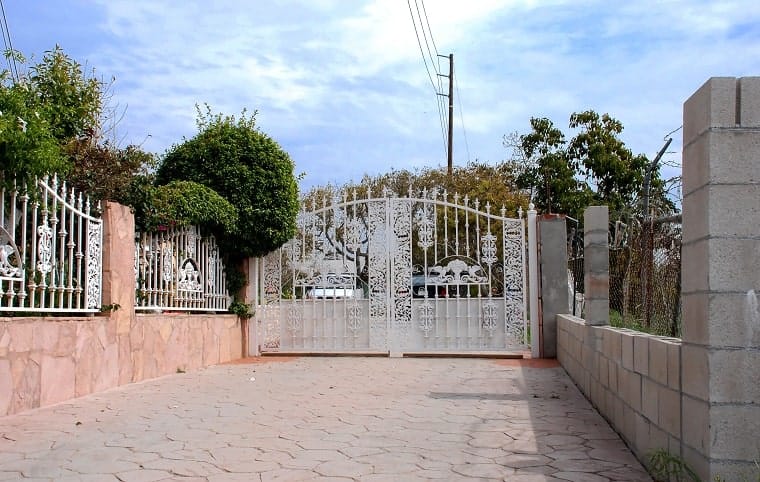 Today our topic is being confident as a Christian. Are you confident in your walk with God? Our confidence as Christians is based upon where we are.
"And now, little children, abide in him, so that when he appears we may have confidence and not shrink from him in shame at his coming." 1 John 2:28 ESV
The word abide simply means to stay or remain. "Him" in this verse refers to Jesus. Our confidence is related to abiding in Jesus. We don't usually think of abiding or remaining in a person. John clarifies what he meant by that a few verses earlier.
Let what you heard from the beginning abide in you. If what you heard from the beginning abides in you, then you too will abide in the Son and in the Father. 1 John 2:24 ESV
Abiding in Jesus means letting the truth about Jesus remain in us, in our thinking. The "truth" is what He did for us on the cross. The truth is He wants us to depend upon Him all the time. When we focus on that and relate it to our thoughts and actions we will be abiding in Jesus.
Imagine this. You're walking through a crowded place and you aren't sure where you're going. A friend who is with you says, "Stay with me and I'll get you through." You remain at that friend's side, confident he knows what he's doing. You don't have to look at him every moment. But you regularly check to see where he is. That's what Jesus wants us to do.
[inlinetweet prefix="" tweeter="" suffix="@wardcushman"]To be a confident Christian, stick close to Jesus.[/inlinetweet]
The Bible has much to say about being confident in our Christian lives. Let's look at three things confidence produces in our lives.
Three Ways We're Confident When We Abide With Jesus
We are confident living for Christ, boldly honoring Him in our life and death. Philippians 1:20
We are confident speaking up for Jesus. If in your mind Jesus is beside you, you'll be confident talking about Him. Acts 4:13, 29, 31.
We are confident in prayer, that
– we have access to the Father Ephesians 3:12, Hebrews 10:19.
– we will receive mercy, sympathetic understanding from the Father Hebrews 4:16
– we will receive grace, favorable treatment by the Father Hebrews 4:16
– we can ask and expect anything according to His will 1 John 5:14.
Think about it. The all powerful Son of God wants to remain with you, in your thoughts, by your side, in your life. If you can grasp that, your confidence in your Christian life will grow!
What has helped you grow confident in your Christian life? Please leave a question or comment below.