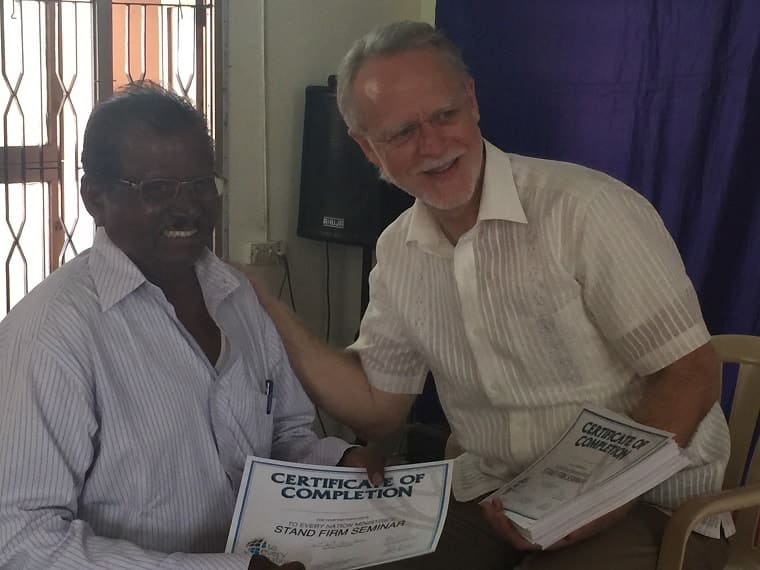 Thanks You For Your Prayers
Day 12 Mission to Minister to the Persecuted Church
Travel from Chennai, India to Cairo, Egypt
Time: October 24 at 6:20 pm – October 25 6:10 am CDT (October 25 4:40 am – 4:50 pm Egypt)
Caleb and I are at Chennai Airport waiting to board a 4:40 am flight to Abu Dhabi and then transfer later today to a flight to Egypt. We are quite tired but rejoicing in God's blessing and favor. The men and women in Nellore were grateful for our teaching. It is a joy to pour your life into those who are serving the Lord in such difficult circumstances.
Please pray for us to be able to get rested before our next conference. We have a time change so there will be some adjustment to that.
Thank you for your prayers. There have been many answers to prayer. I will write more later, our plane is boarding.