Charlie Is Real and You Want Nothing To Do With Him
The internet is abuzz about the Charlie Charlie Challenge. It's a simple, homemade version of the Ouija Board game. To play you draw two lines on a piece of paper in the form of a cross. Write the words yes and no inside four squares. Lay a pencil on one line and another pencil on top of the first pencil along the other line. Participants repeat the words "Charlie, Charlie are you here?" Frequently the pencil moves. The "game" continues with the participants asking yes or no questions.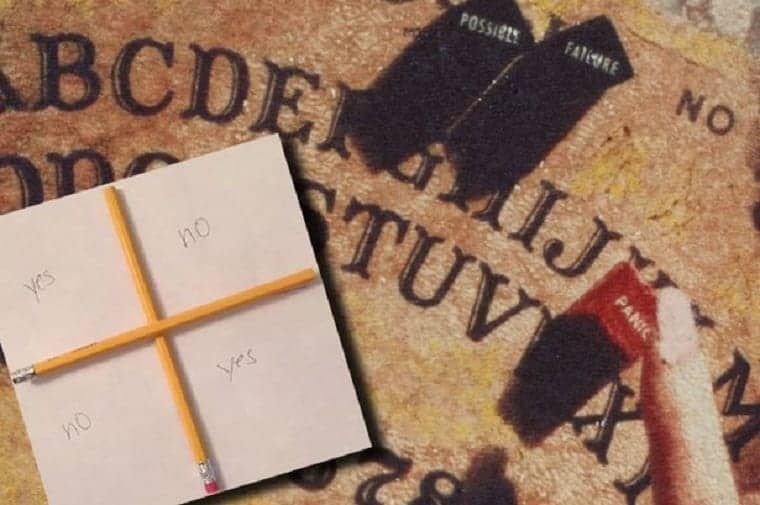 Many people who don't believe in the supernatural think this is an innocent game like this article in the Mirror Newspaper.
It's real and spiritually dangerous. Here are 10 reasons no one should play the Charlie Charlie Challenge.
10 Reason Why Playing the Charlie Charlie Challenge is A Bad Idea
Spirit beings are real. They were created by Jesus. Colossians 1:16.
Evils spirits rebelled against God and still oppose God. Isaiah 14:12-15, Revelation 12:4
Evil spirits are deceitful and hide their true intentions. 2 Corinthians 11:14
Evil spirits can get a foothold and control a person's life. Ephesians 4:25-32
Evil spirits torment people. Matthew 8:28-34, 1 Samuel 16:14-23
Evil spirits can control non-Christians against their will. Mark 9:14-29
Evil spirits can put lying thoughts in our minds to turn us from God. 2 Corinthians 11:3
Satan and his evil spirit followers want to destroy you. 1 Peter 5:8-9, John 8:44
God forbids people from talking to demons. Leviticus 19:31
God tells us to resist demons. Ephesians 6:11-18
There are other reasons I could give based upon what people say who have played the game. The problem is for every person who says something bad happened there are others who say the opposite. That's why the only thing that matters is what God's Word says. Look up the verses above.
Bad things don't happen to everyone who plays the Charlie Charlie Challenge. Demons are smart enough to hide their activity just enough to discredit people who believe the Bible, like me.
Do you want to be the one that something bad happens to? If something bad is happening to you and you want help leave a note below and I'll get back with you to help you resist.
Here are four other posts I have written about Satan and demons and how they attack Christians.
Spiritual Warfare: Satan's Target Is Your Mind
Spiritual Warfare: Read This If You Think You've Never Been Attacked By Satan
12 Reasons Why Christians Should Not Fear Satan or Spiritual Warfare
Spiritual Warfare: 6 Categories of Satanic Attacks in the Bible