It's Your Bible Study, You Decide What You Want To Study
I have a friend who felt called as a young person to be a missionary. Over the years he wondered where he would serve and how that weighty decision would be made. After seminary he applied for and was accepted as a missionary candidate. The director of the mission asked him and his wife where they wanted to serve. They said they didn't know. The director looked at some papers on his desk and said, "How about the Congo, we need missionaries there?" They looked at each other and said "Sure." That was it. He smiled as he told me this, because he had thought it would be a bit more dramatic or spiritual in some way. It was where they were needed at the time that answered his question.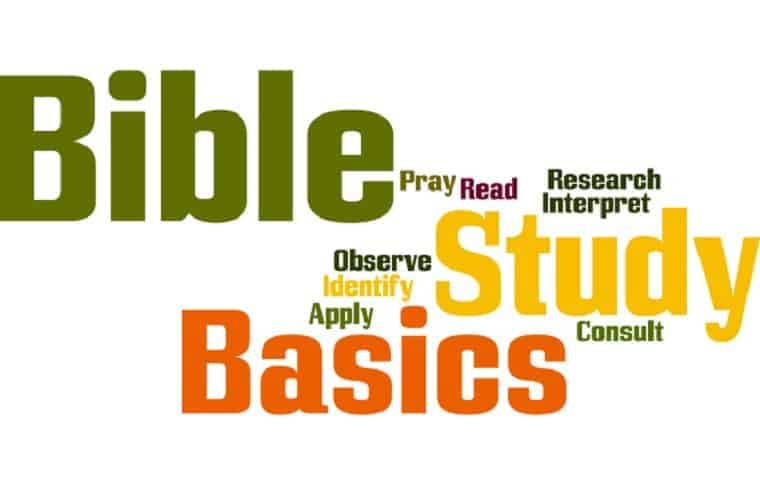 Sometimes we over-think and over-spiritualize things. When it comes time to Bible study the first question is "What do you want to study?" If you have a burning desire to study a topic like future events or wisdom literature, then by all means study that. If you don't have a specific topic in mind then start with something simple. Study through a book of the Bible.
[Tweet "The most basic kind of Bible study is to study a book of the Bible."]
When you study a book of the Bible you aren't choosing what topics to study. You study and learn what each passage in the the book teaches. As you move from passage to passage you'll cover a wide range of topics.
The primary advantage of this method is that you'll study topics you wouldn't normally choose. You will soon see you can learn from all of the Bible. It will also lead you to study topics that you might otherwise avoid. We all have topics we'd rather not talk about, don't we?
[Tweet "Studying through a book of the Bible will expose you to topics you might not normally choose."]
Our Bible Study Passage Is Mark 1:1-8
It's the beginning of a book. You can continue to study through the book after you know how.
The book of Mark is about Jesus so we'll learn some great things about Him.
Mark is a fairly easy book to understand compared to other books of the Bible.
Your assignment for tomorrow is:
Step 1. Pray and ask God to speak to you as you study.
Step 2. Read over Mark 1:1-8 several times. It's okay if you read more, even the whole first chapter. Just be sure to read this passage at least 5 to 10 times. Think about passage.
That's it! Let me know if you have any questions.